Dashboard
See your available credits, usage metrics of your workflow.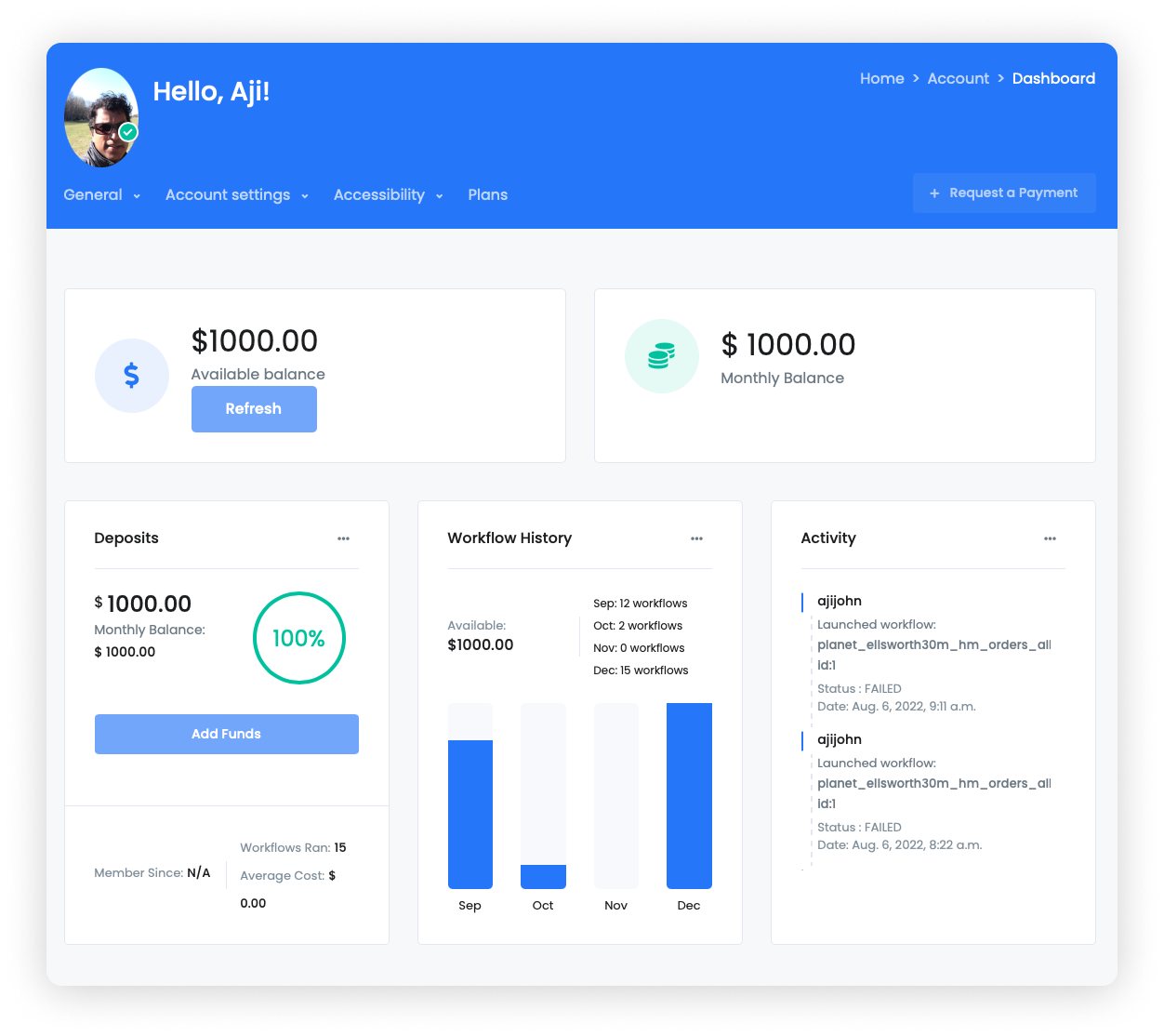 Workflows
Look at all your workflows, do maintenance of your workflows.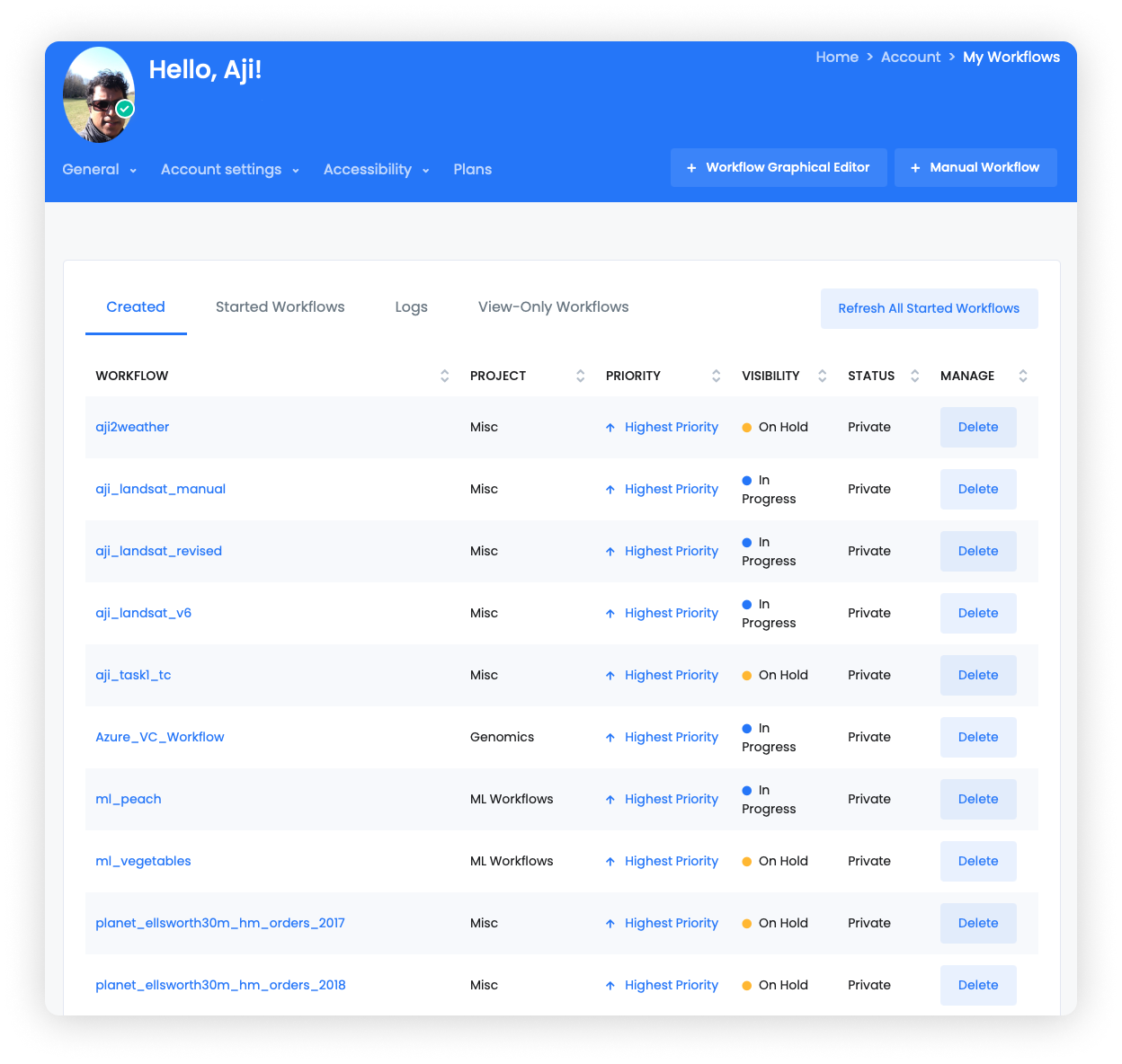 Definitions
Create your workflow tasks - containers or functions with one click, or better yet write it on the fly.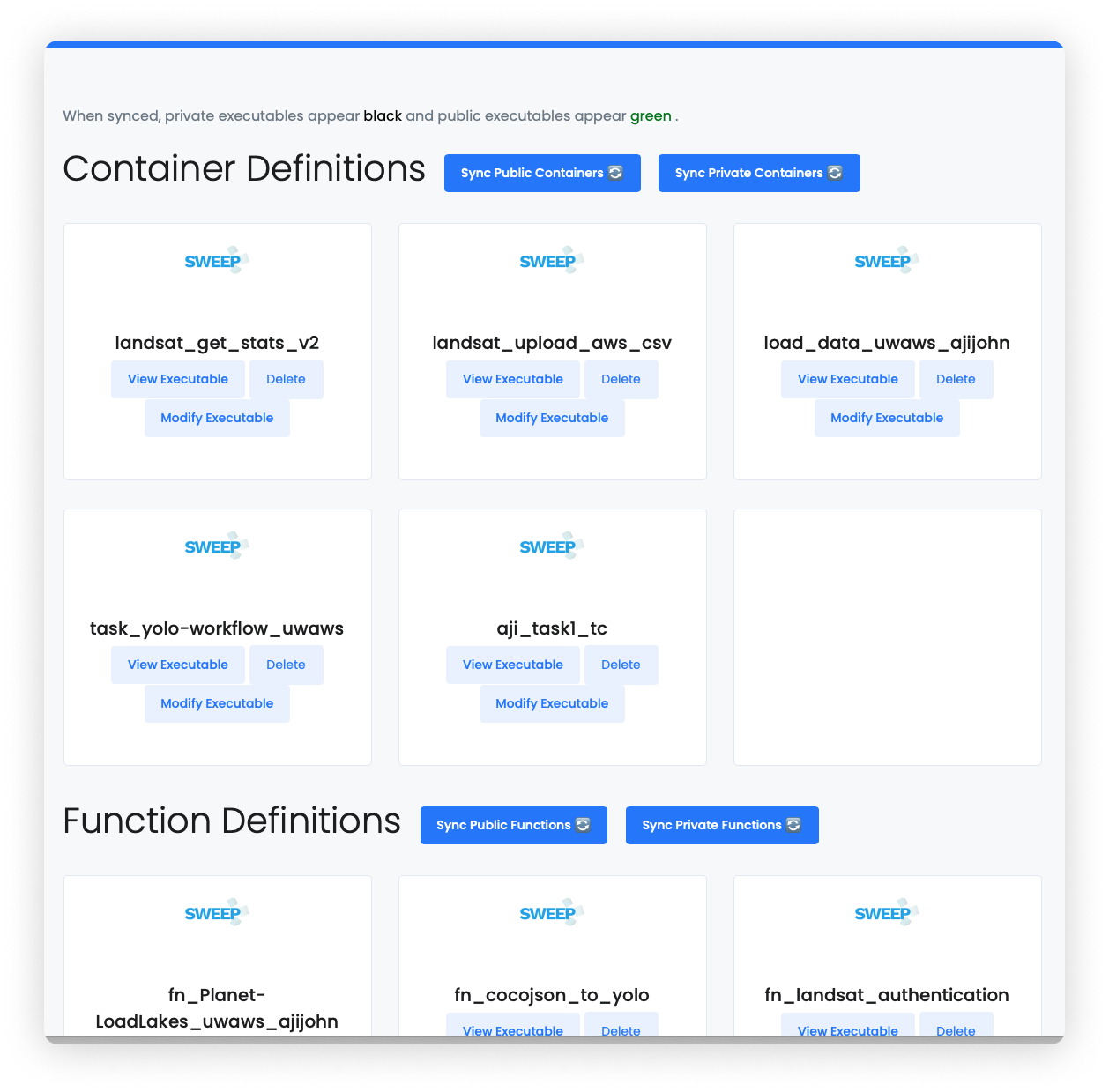 Graphical Editor
Construct your workflow definition with our intuitive workflow designer tool.