Dashboard
Get quick metrics on your plants, the health and collection metrics.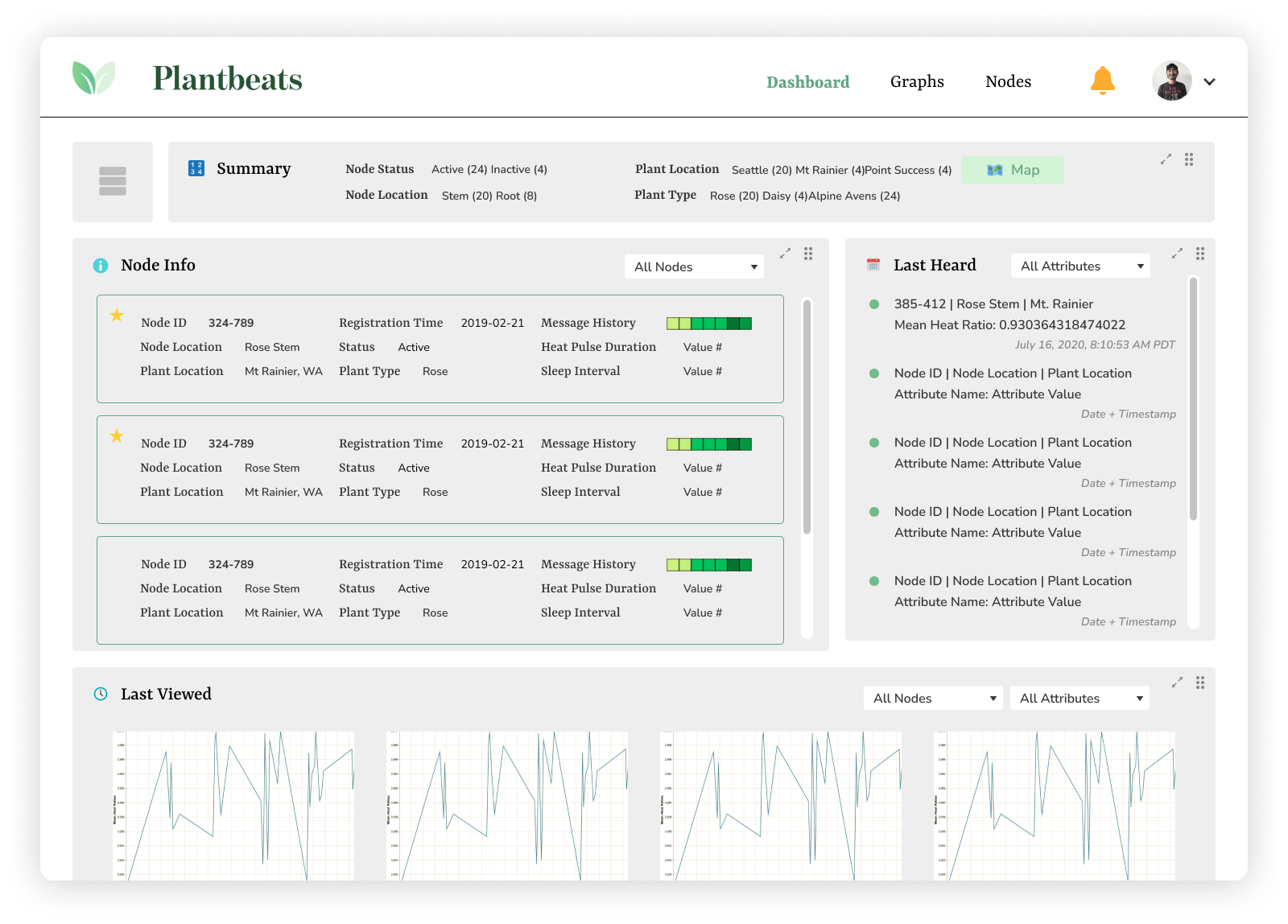 Graphs
Easily define your graphs and customize them.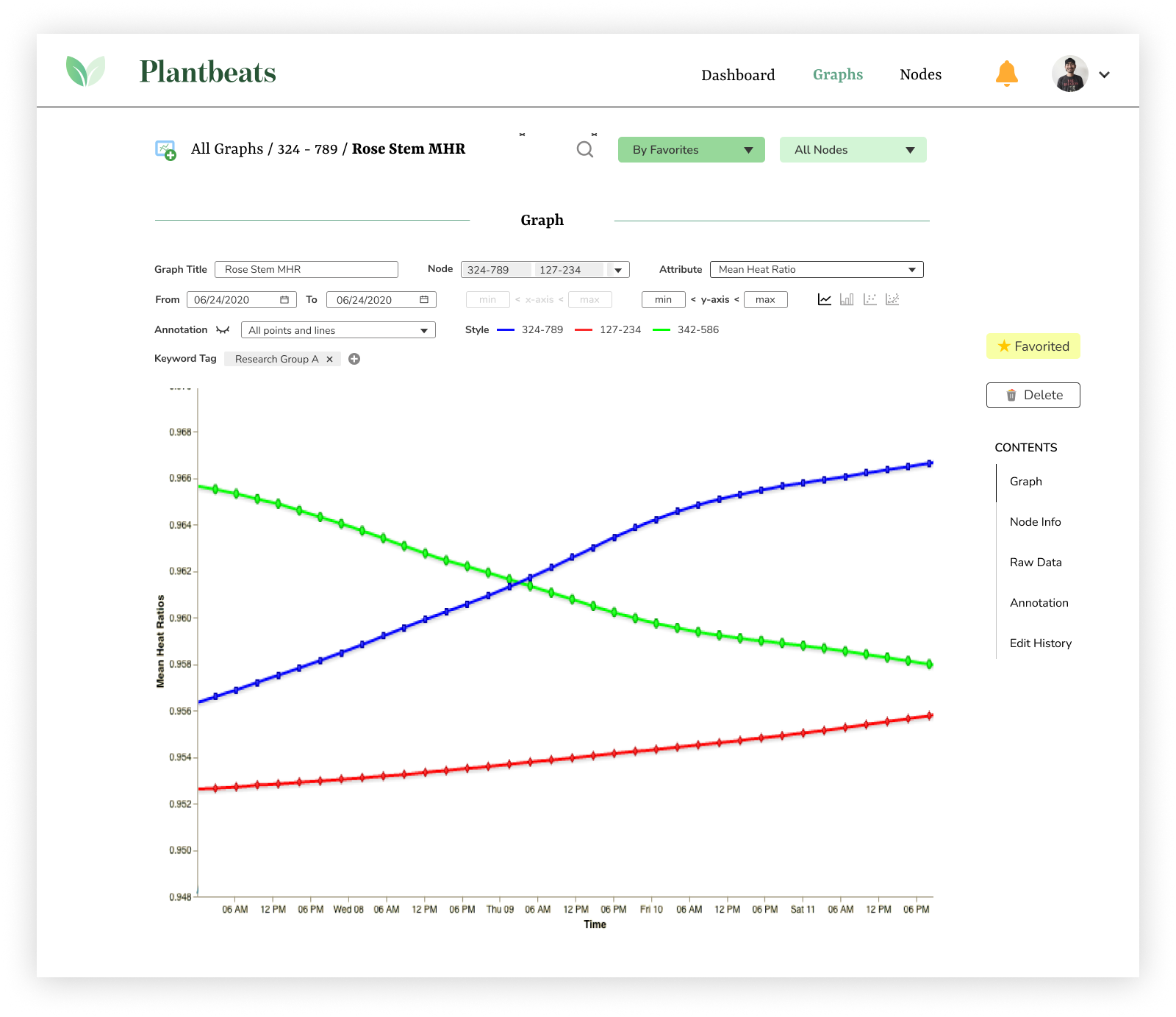 Nodes
Customize your node, give context to your set-up.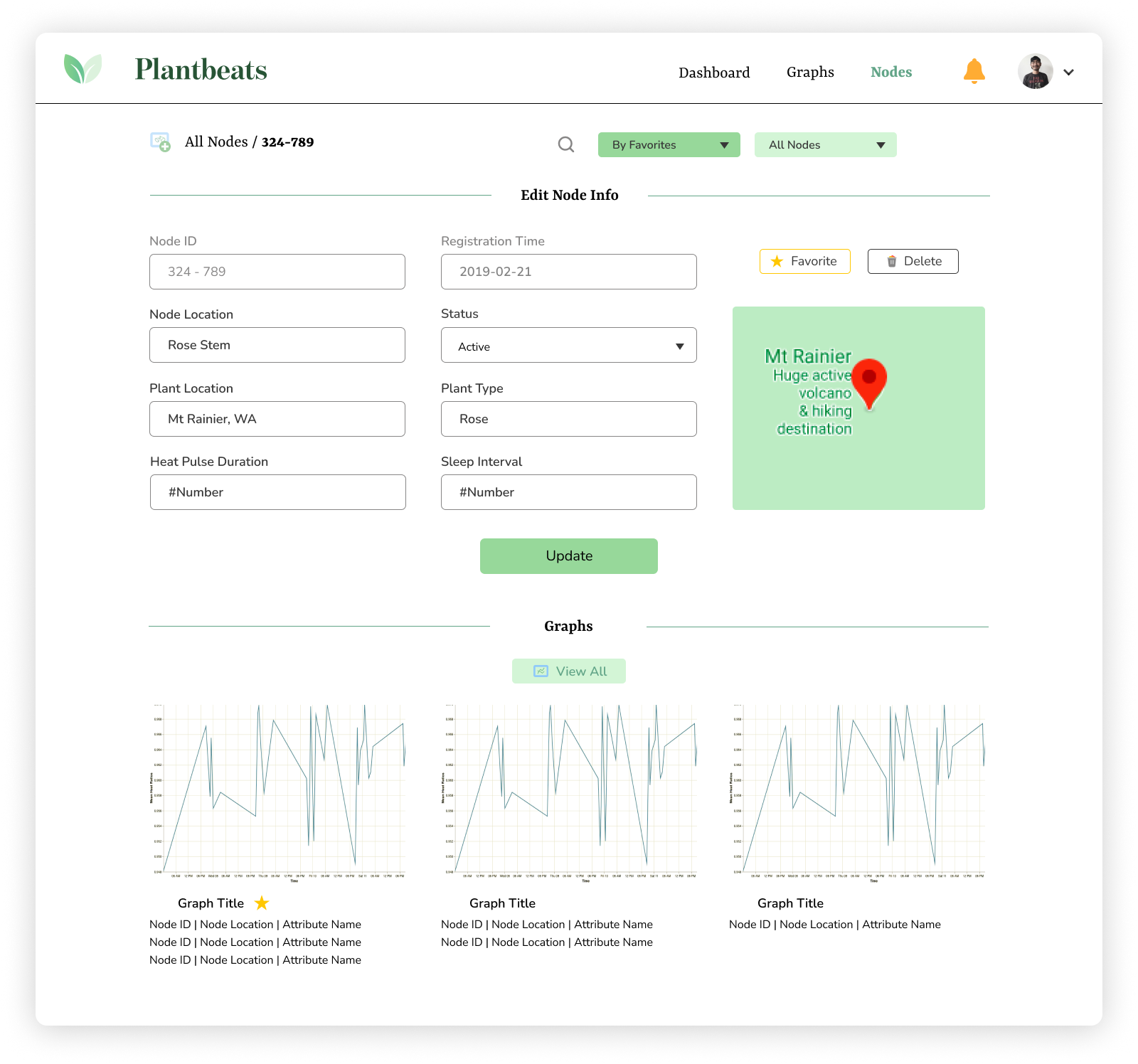 Hardware Integrations
Sap Flow Monitor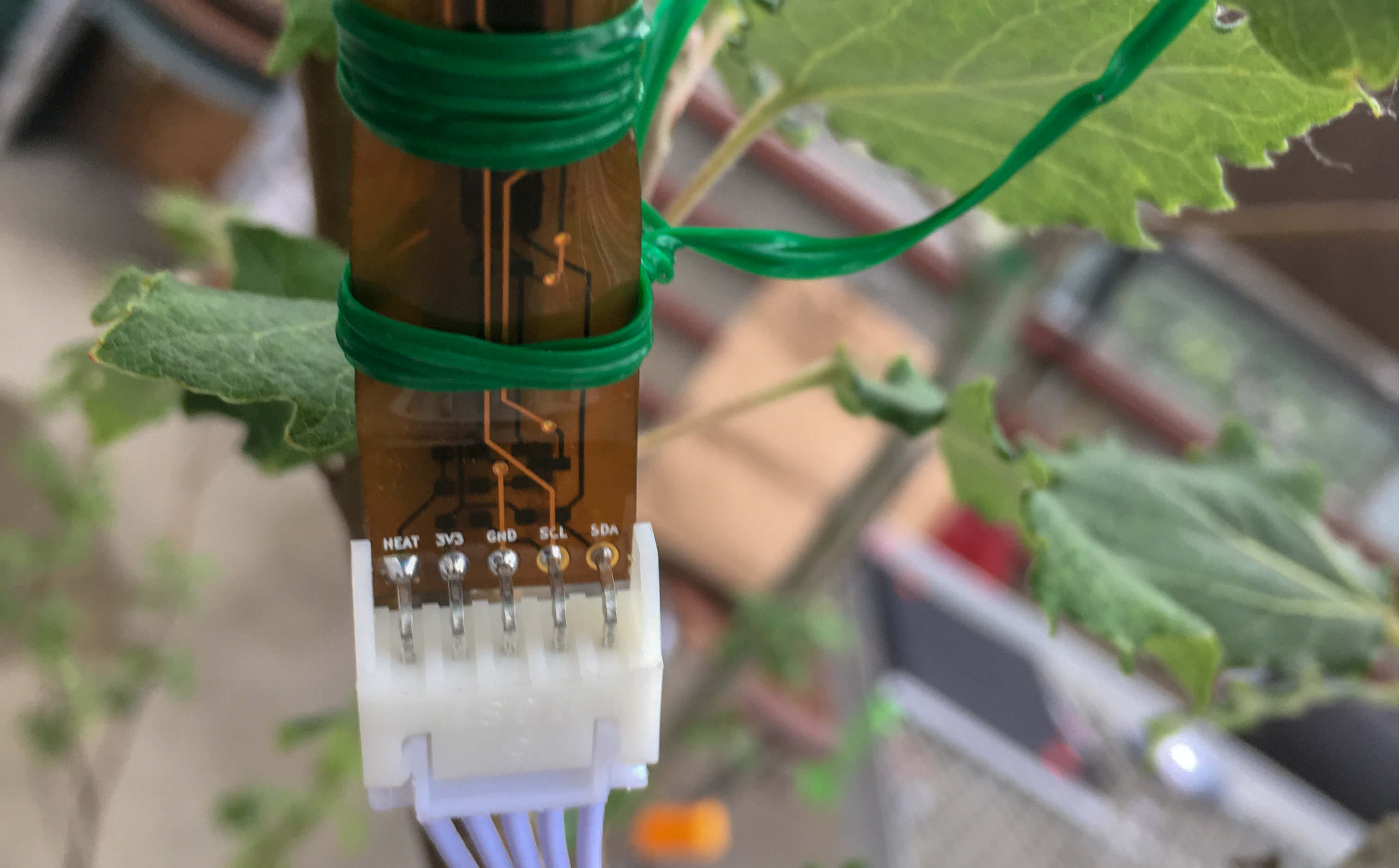 Learn more on our complimentary Sapflow sensor
Learn More
Hardware Integrations
Micro-Met Station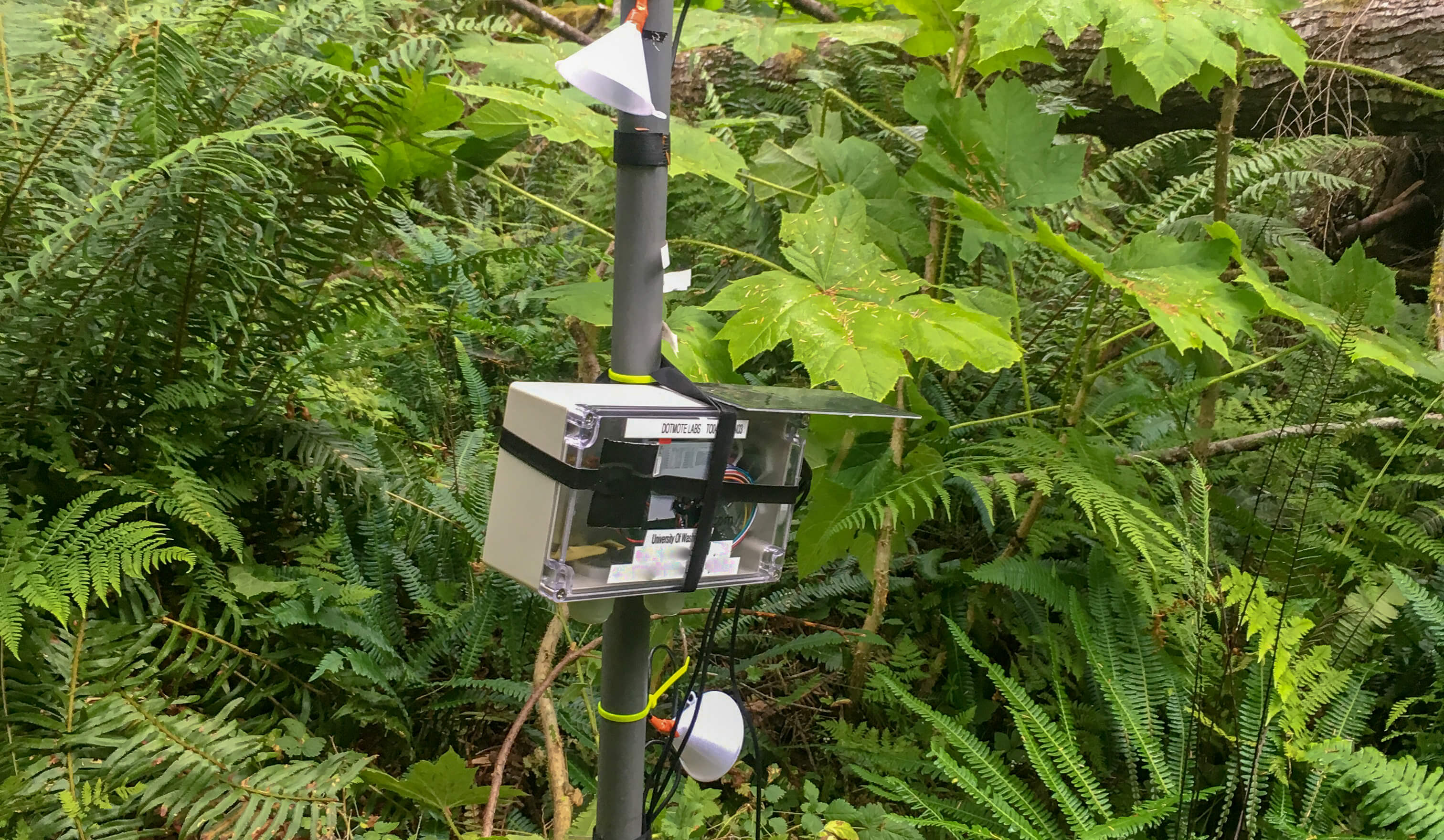 Our micro-met station which collects and relays your local climate data.
Learn More